Submitted by Steve Schlembach, N4SFS
Northwest Florida Hams had a great time on Saturday August 21, 2021 at the Floridatown Park in Pace. Tom, KW4TOM, brought out his portable APRS station complete with battery power, Raspberry Pi powered processor and display, and a host of radios to demonstrate the potential of Automatic Packet Reporting System (APRS is a registered trademark of WB4APR Bob Bruninga). APRS is a great way to exchange key information during events, incidents, or disaster recovery. Critical location, status, and identification information is readily visible to the EOCs and Incident Commanders as reported by amateur radio operators participating in the service.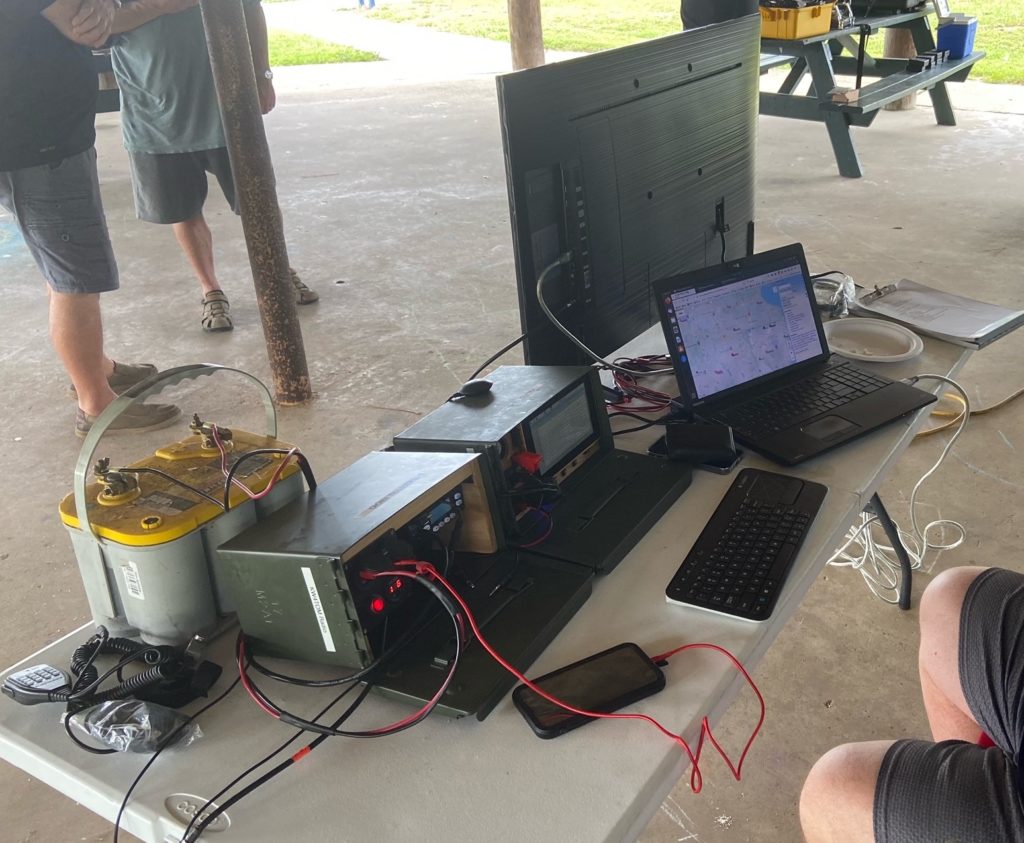 Tom covered the possibilities ham radio operators have with APRS, especially when Internet services are available. While APRS started out as an RF link only, technology has caught up with this 25 year old capability and has made it more flexible than before. Hams can simultaneously work APRS on their 2 meter radios at the national frequency of 144.390 MHz as well as via the Internet using any one of several programs. Tom provided several examples but one this author got to try later that day was APRSISCE/32 for Windows 10. And don't worry if you don't have a Terminal Node Controller (TNC) device, a Sound Modem program is available from UZ7HO that turns those computers connected to your radio via USB into virtual TNCs.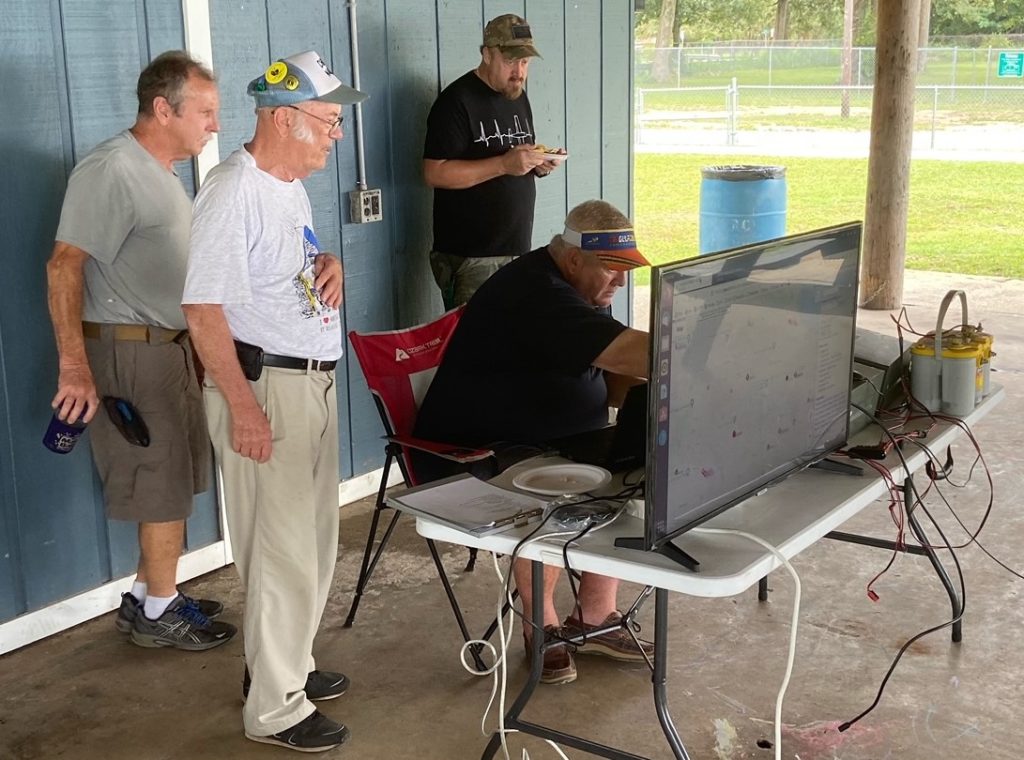 One of the best parts of the morning's activities was the breakfast provided by Arc, W4CPD, and Josie, WD4DCL, for the whole gang. If there was a bacon shortage, we sure didn't notice it. Thanks Josie!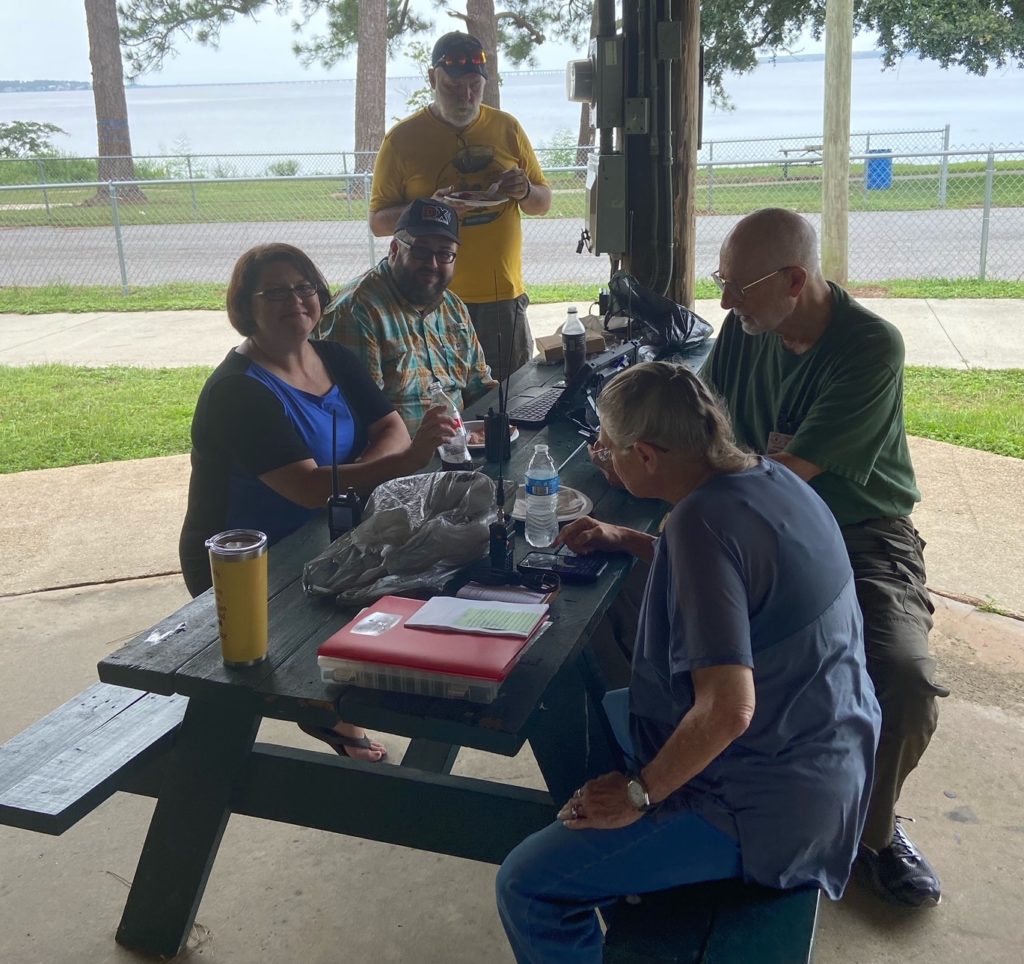 When the APRS demonstration was done, the real fun began. Tom brought his high-end drone for a little flight training. This drone requires an FAA license so Tom had to act as an "Instructor Pilot" for any unlicensed personnel – similar to ham radio operators being a control operator for any unlicensed person we let on our bands.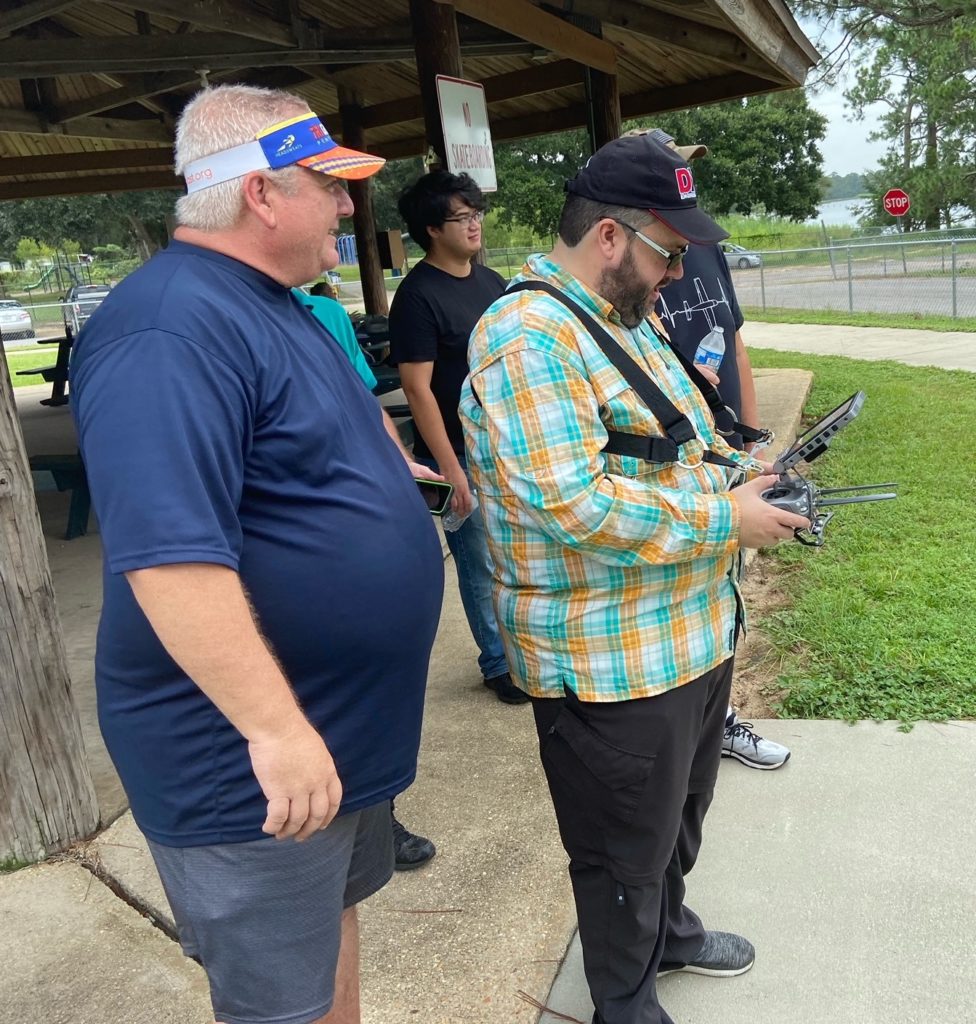 In closing, this was another good example of ham radio operators from across Northwest Florida coming together in fellowship and learning while having a good time. Keep your eyes on this web site for more events coming in the future.
73.