Click here for the Repeater Book query of all 2m band (144-148 MHz) and 70cm band (420-450 MHz) open repeaters within 40 miles of the center of the three most Northwest Florida counties. Registered Repeater Book users can export data formatted for most modern radios programming software.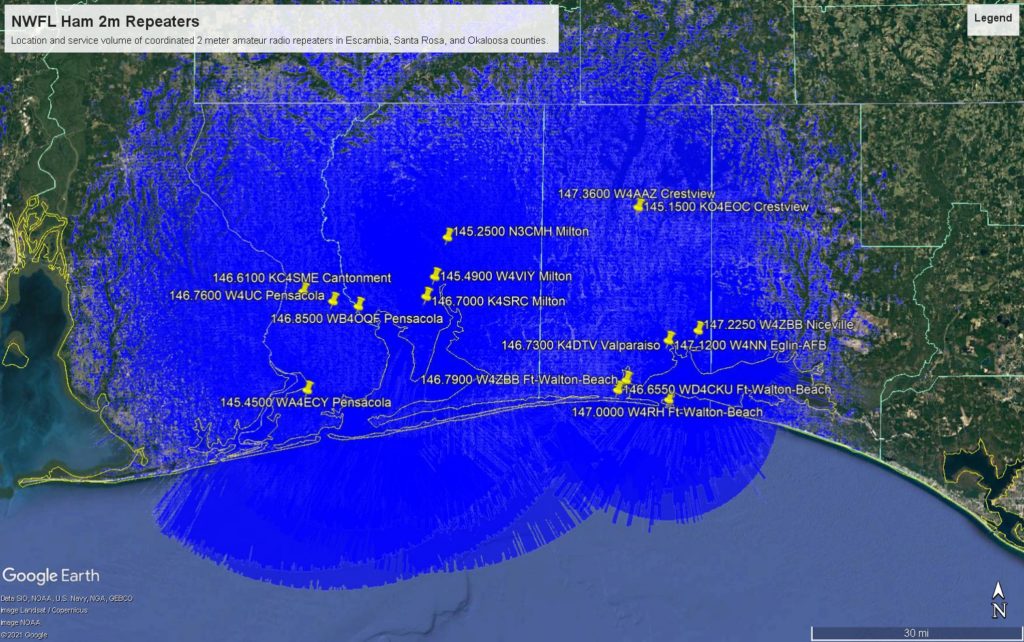 Click on the county name below for a more comprehensive list of local amateur radio repeaters to include other bands:
If you do not see your club or personal open repeater on these lists, please email us at [email protected].
For frequency and tower location information related to the Florida Statewide Amateur Radio Network (SARnet) repeater system, please click here.